Archive for October, 2015
Oct 31
Posted in Epic Fail Pics | 1 Comment | Source: FB
Tags: epic, Epic Fail Pics, Fail, failblog, failure, funny, pics, sail, sailing, sink, sinking, surfcat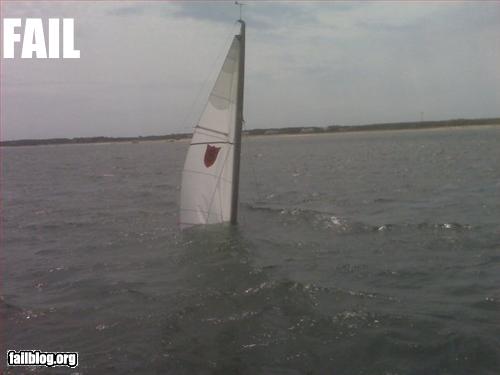 The sailors went down with the ship.
Oct 29
Posted in Epic Fail Pics | No Comments
Tags: ad, car, car sales fail, Fail, front of car smashed off, funny, gumtree seller fail, honesty fail, lol, needs a new windscreen and air bags, online sales lie, pics, volvo slightly damaged but repairable, WIN, WTF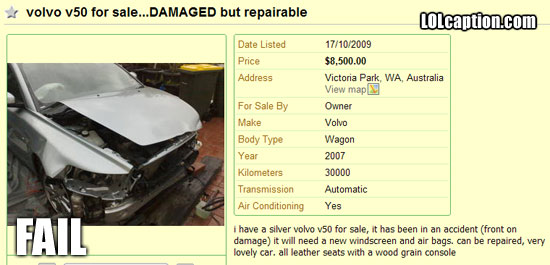 I have a silver volvo v50 for sale, it has been in an accident… It will NEED A NEW WINDSCREEN AND AIRBAGS, can be repaired, very lovely car…
WTF – a windscreen and air bags.. aren't you forgetting something?? Oh thats right basically the whole front of the car is smashed off so you will be needing  that too.
Oct 14
Posted in Epic Fail Pics | No Comments
Tags: ad, car crash, Fail, funny, injured, lol, nike says, own balls, pics, plays with own balls, sponsor, tiger, tiger woods