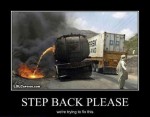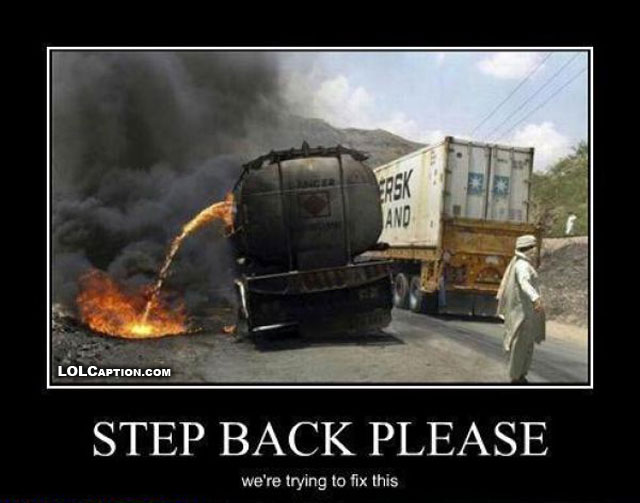 LOLCaption has one of the largest collections of demotivational posters online. In here, every day is a new day and a funny day. Courtesy the exhaustive inventory of funny demotivational posters, we never run out of fuel needed to smile and to share a hearty laugh with others. If you care for a crack, LOL Captions can provide you the reasons to get your daily dose of laughter.
What Are Demotivational Posters?
Demotivational posters are what the words exactly mean. They are posters and they are demotivational. Funny demotivational posters are basically rip-offs of the popular motivational posters. You may have come across hundreds of those motivational posters that speak highly of certain philosophies, claim to unearth the naked truth of reality and how by introspecting, realizing and fact-finding one can have a greater understanding of life, love, work, play, passion, grief…phew…joy and health, and all that gibberish.
Well, it is time motivation can go and take a walk in the park because we are not in the slightest of moods to get all pumped up and be serious as if the world is about to end. Contrary to what the summer blockbusters would have us believe and what the astute philosophers and thinkers have left behind as a bulky heritage to take forward, we would rather laugh out loud and have a good day, mostly at the cost of the popular motivational posters.
Check Out Our Collection of Demotivational Posters & Enjoy
LOLCaption provides you with numerous reasons to smile and we wouldn't do that by poking you from inside a 3D computer. We simply bring to you hundreds of demotivational posters that would do nothing but make you happy, wonder and ponder over nothing but in awe of what you have just explored. From demotivational posters to funny captions, strange and weird videos to some unbelievable images, we have all types of funny demotivational posters and nonsensical stuffs.
LOLCaption also welcomes submission of any funny stuff that you may come across and would like to share with our demotivational community. If there is a motivational poster that you have in mind, let us know and we can easily tweak it to make one of our day's hottest demotivational posters. We are good at what we do and although we plagiarize, err, get inspired from existing motivational posters, still it takes a lot of creativity and originality to tweak a serious thought and make absolute mockery of it.