Posts Tagged Fail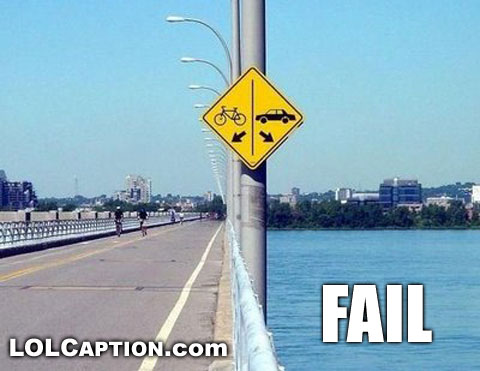 WTF this sign makes no sense even when reversed. Bikes on the road cars in the water stupid sign.
Guy from a tv shopping show gets hit by his own sword. Fail!
What is the stupidest thing you could ever do in the gym? Squats on a gym ball come pretty fkn close.
Funny picture of a soccer goalkeeper getting a ball in the face. Ouch that's gotta hurt.
I don't think so buddy.