Posts Tagged funny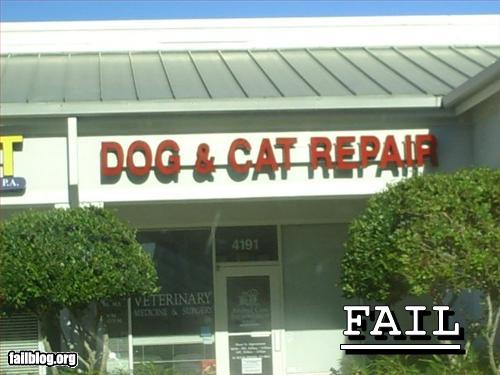 Cat and Dog repair?? FAIL
This kid is going to grow up to be a mad hustler down at the local pub.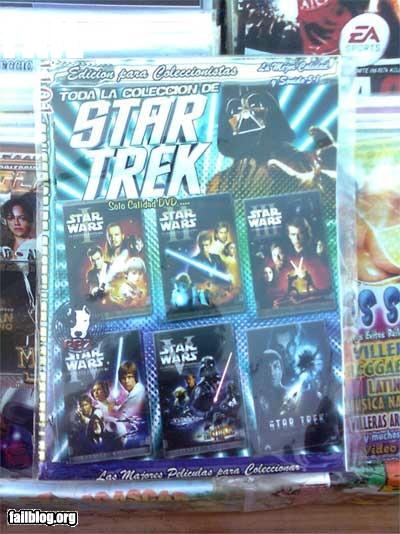 May the Kirk be with you.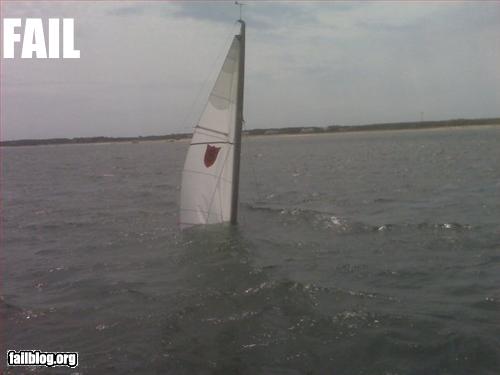 The sailors went down with the ship.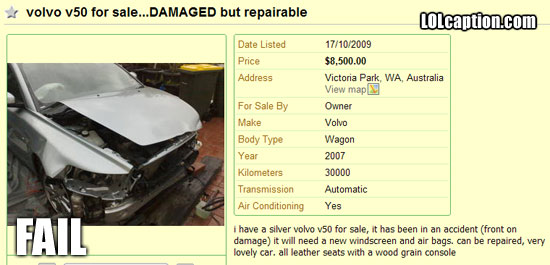 I have a silver volvo v50 for sale, it has been in an accident… It will NEED A NEW WINDSCREEN AND AIRBAGS, can be repaired, very lovely car…
WTF – a windscreen and air bags.. aren't you forgetting something?? Oh thats right basically the whole front of the car is smashed off so you will be needing  that too.