Posts Tagged lol
Feb 19
Posted in Funny Demotivational Posters | 15 Comments
Tags: ad, burn down, cookies, demo, demotivational, demotivational poster, fire, funny, funny demotivational, girl, girl scouts, house, lol, poster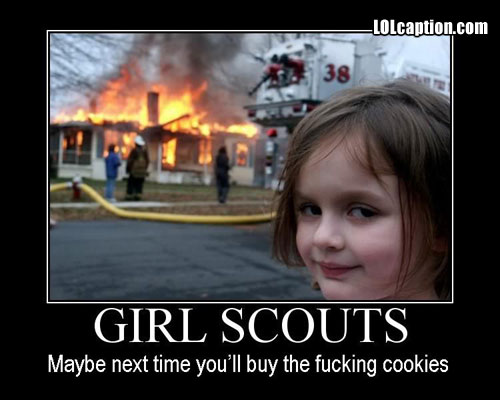 Feb 7
Posted in Epic Fail Pics | No Comments
Tags: ad, autobots, car, car tryhard, car with transformers badge, decepticons, Fail, failure, funny, funny car pics, lol, pics, proton, transformers fail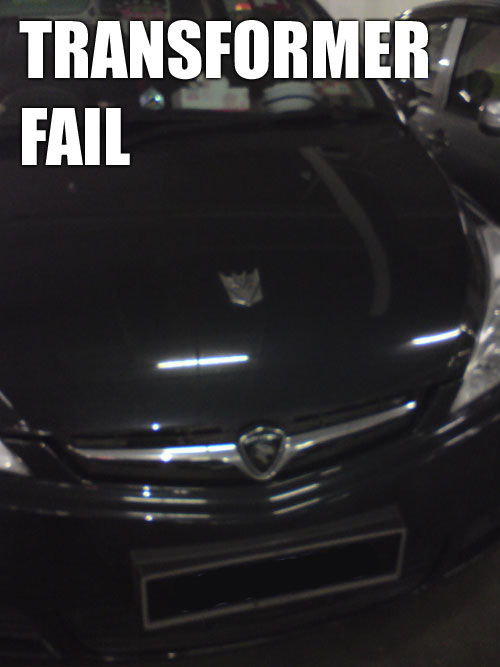 It's a Proton all it's going to transform into is a steaming pile of shit. Oh wait… it must have transformed already.
Feb 5
Posted in Epic Fail Pics | No Comments
Tags: ad, Epic Fail Pics, Fail, fail newspaper headline, funny, funny headline, girl, lol, newspaper, pics, student excited dad got the head job
Not the most flattering picture either. In fact she looks she may be the employer.
Jan 29
Posted in Epic Fail Pics | 1 Comment
Tags: ad, clothing shop, epic, epic name failure, Fail, failure, funny, lol, mall, pics, shop name fail, singapore, store, tampines, wanko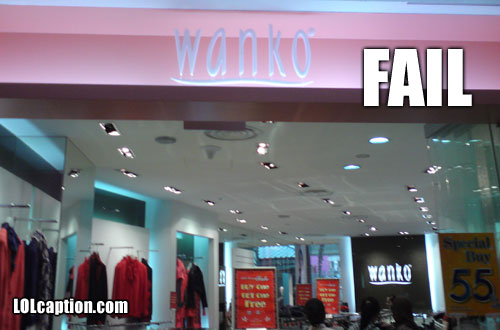 Surely they could have come up with a better name. English is the national language in Singapore after all.