Posts Tagged lol
Bad ass splits.. that's what.
The original:
The follow up: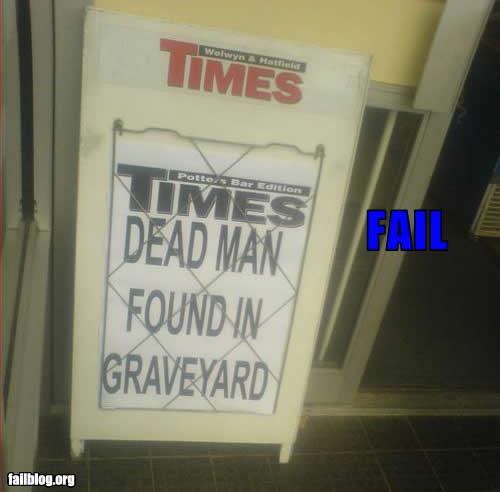 Dead man found in graveyard lol who writes this shit… via Failblog
This is piss your pants laughing funny!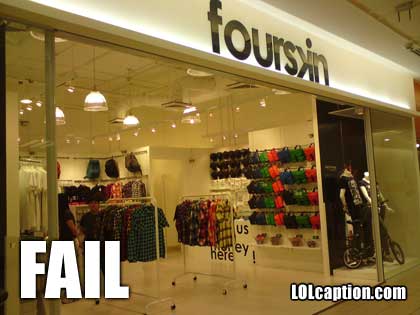 Great name for a store. They had a shirt describing a Formula One 4-way… great!
Haha this guy must be so pissed. He makes no movement to break his fall.