Posts Tagged office pranks
Do this to their office.
This is pretty damn good. Would have been a bit costly buying all the toy rats though.
Nov 15
Posted in Funny WIN Pictures | 1 Comment
Tags: ad, funny, lol, newspaper cubicle, newspaper office, office covered with newspaper, office funny, office humor, office pranks, pics, pictures, pranks, WIN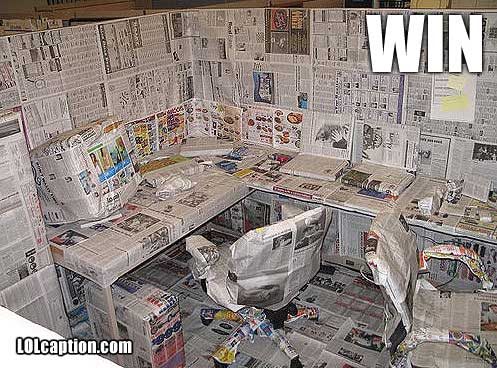 You just want to make sure your boss does not pop into the office for a meeting while your in the middle of the prank.