Posts Tagged sign
Slow down the cop hides behind this sign.
Could you sue the council if you followed the direction and wrote off your car?
No fishing in the toilet.. love it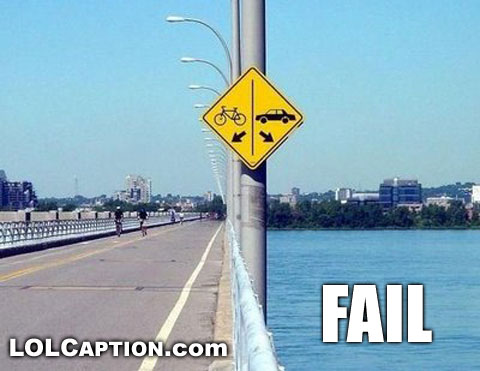 WTF this sign makes no sense even when reversed. Bikes on the road cars in the water stupid sign.