Posts Tagged sport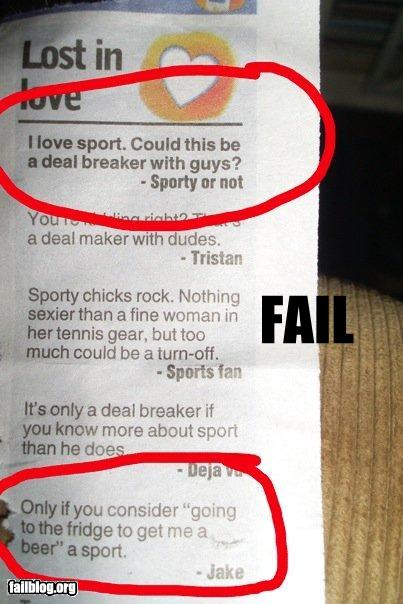 Dec 21
Posted in Funny Short Videos, Funny Sport Moments | No Comments
Tags: ad, cat, epic, Fail, failure, funny, Funny Short Videos, funny soccer video, goalkeeper, short, soccer, sport, taunt failure, video, videos, youtube
Nov 27
Posted in Epic Fail Pics | No Comments
Tags: ad, ball, face smash, Fail, funny, goalkeeper, lol, ouch, pics, soccer, sport
Funny picture of a soccer goalkeeper getting a ball in the face. Ouch that's gotta hurt.
Oct 9
Posted in Epic Fail Pics | 1 Comment
Tags: ad, bike crash, bikes, Fail, funny, lol, motogp, motorcycles, motrobikes, pics, run over team mate, sport, team fail, WTF
Break his arm and smash him in the head with your bike. Very sporting!
Jan 12
Posted in Epic Fail Pics, Funny Sport Moments | 1 Comment | Source: Submitted by: Nic
Tags: ad, basketball, basketball failure, Fail, funny, kicked in face, lol, pics, pictures, sport, sports, warriors
Nov 18
Posted in Epic Fail Pics, Funny Sport Moments | No Comments
Tags: ad, Epic Fail Pics, faceplant, Fail, funny, funny pictures, lol, pictures, soccer, sport