Posts Tagged WTF
May 14
Posted in Epic Fail Pics | No Comments
Tags: ad, epic, Fail, failblog, failure, funny, living room, lounge, pics, rock, WTF
Apr 25
Posted in Epic Fail Pics | No Comments
Tags: ad, branding failure, Fail, failure, funny, lol, morning baby, pics, pictures, toothpaste, WTF
Dec 18
Posted in Epic Fail Pics | No Comments
Tags: ad, car, crash, epic, Epic Fail Pics, Fail, failure, funny, funny pictures, lol, parking, photo, photos, pics, pole, tree, wire, WTF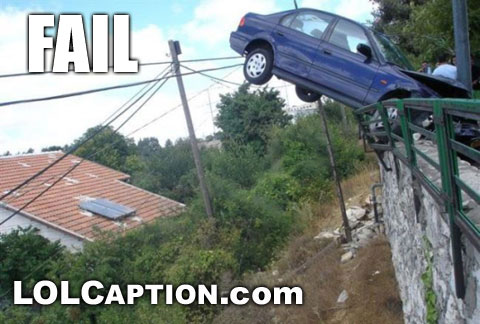 WTF? how the hell did the car end up there. They must have wanted more power.
Dec 4
Posted in Epic Fail Pics | 1 Comment
Tags: ad, bike, car, Epic Fail Pics, Fail, funny, funny sign, lol, pics, road, sign, WTF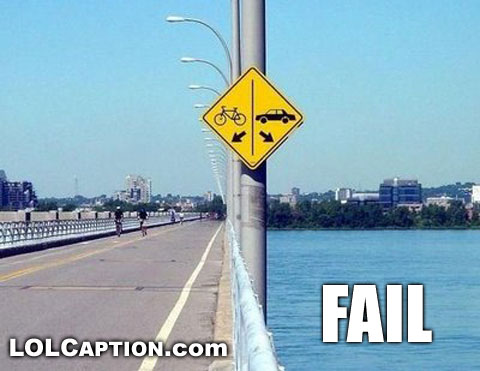 WTF this sign makes no sense even when reversed. Bikes on the road cars in the water stupid sign.