Posts Tagged cat
I have no idea what these guys are saying but it's funny as hell!
Cat jumps 20ft from the top of a pole safely
Donuts, Guns, Childcare what more could  you need in one location?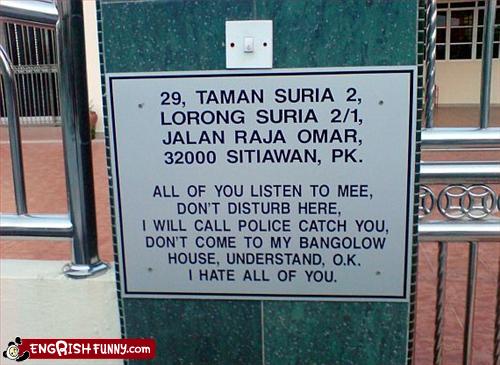 All of you listen to mee, dont disturb here, i will call the police catch you, don't come to my bungalow house, understand, OK I hate all of you.