Posts Tagged funny
Dec 4
Posted in Epic Fail Pics | 1 Comment
Tags: ad, bike, car, Epic Fail Pics, Fail, funny, funny sign, lol, pics, road, sign, WTF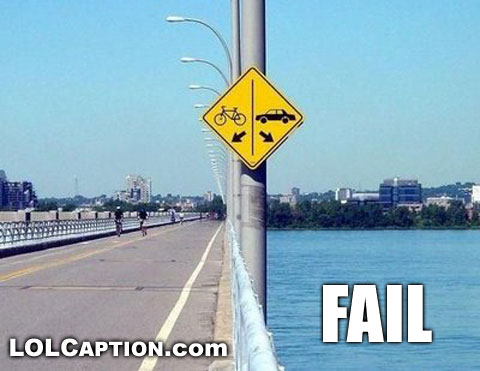 WTF this sign makes no sense even when reversed. Bikes on the road cars in the water stupid sign.
Nov 27
Posted in Epic Fail Pics | No Comments
Tags: ad, ball, face smash, Fail, funny, goalkeeper, lol, ouch, pics, soccer, sport
Funny picture of a soccer goalkeeper getting a ball in the face. Ouch that's gotta hurt.
Nov 1
Posted in Funny Short Videos | No Comments
Tags: ad, cat, Fail, funny, funny gym video, gym fail, lol, machine failure, pilates, short, stack, video, videos, youtube